We feel only that what moves, whether it is in us, other people or the world. All our senses, and our relation to the world, depends on the sense of movement. Moving we sense ourselves and the world, and open ourselves to the world.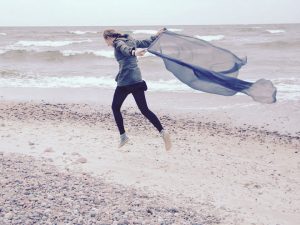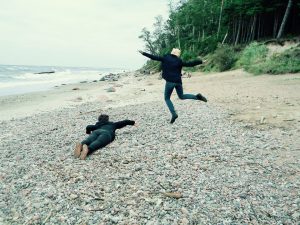 The world, which we appeal (engage) is culturally structured. When interacting with it we are the part of culture. Participating in social and cultural practices, we enter into the spaces of social movement and in them our experience broadens or dilates.
Our knowledge of the world is inseparable from this sense of movement, thus inseparable from the experience of the movement in the world, which were passed by previous generations. They condition our being in the world. Human capacity of being moulded in social and cultural spaces connects with a power of the plasticity of human body. And this is not a one-way relation. Social moulding of a body and the effect of a body to socium are interwoven. The experience of movement not only sustains cultural meanings, but can transform them. Thus movement is a very important actor in transforming cultural regimes.
These transformative features of movement manifest themselves in social and cultural restraints in particular.
Freedom from constraints can be achieved
expanding range of movement,
releasing from inhibitions, constrictions and tensions,
transforming a character of movement,
changing the "norms" of behavior.
Movement studies in "Portico" ranges from slightly visible variations in movement to the creation and popularising of performances, which seek to affect established sociocultural practices. "Portico" is a good place to focus on movement – an important but undervalued aspect our vitality and resistance.
In "Portico" we ask to pay close attention to kinesthetic feedback – a reaction which arises from our movement in concrete circumstances and situations. We urge to appreciate the possibilities of movement, find a more comfortable way of movement, change our habits of movement, and also of thinking. But beginning with movement…
In "Portico" habits change
when we move without harm to self and others,
when we strengthen muscles and our self-esteem,
when we listen to all body signals and reflect on associations, which arise when we move,
when we have fellowship with other movers,
when we participate in common creative process.
"Portico" movement practices: movement exercises, movement training sessions, dance.
Movement exercises explore:
movement, which activates all our senses and allows to experience and know things,
movement as process allowing one find oneself in a changing world,
movement as an active, intentional action seeking for a change in society.
Movement training sessions include different techniques of movement exploration and improvisation, and methods of meditative movement. We become conscious of breathing, stretch and strengthen our muscles. We nourish an attitude that there is nothing shameful in sounds and smells and respect all bodily expressions even if they are failed.
About dance read on the page "Dance".
Movement is an invitation to open ourselves to the world, so in these sessions we nourish a sensitivity to our environment – surrounding rhythms, space, things and movements-expressions of other living creatures. Movement is a way to freedom and solidarity.