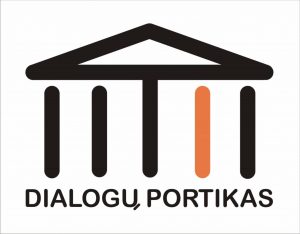 The mission of "Portico for Dialogues" is to create spaces for meeting, open conversation and dialogue for people with different experiences, communities and various disciplines – science and art.
Meetings which create communities open for dialogue –
• art lessons, creative workshops – movement, dance, drama, visual art;
• theological and philosophical discussions;
• conversations on relevant topics, where distinctive perspectives of different disciplines are drawn from;
• creation of performances;
• meetings with the audience;
• …
Dialogue – is what goes on between the participants of the conversation or the common activity in life, who mutually accept their partnership. This is the best milieu to grow in knowledge and understanding, remain sensitive and creative.
Join "Portico" and "Veranda" and visit our events. We are waiting for you! For every human person is a new world…
"Portico for Dialogues" is a voluntary community of artists and active people. This is not a commercial project. We value a contribution of everyone, we promote a voluntary sharing of ideas and talents. We seek that our activities would be accessible for all. We collaborate with different organizations and communities concerned and engaged in the struggle for human rights.